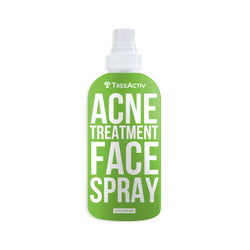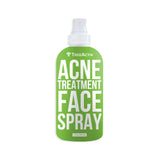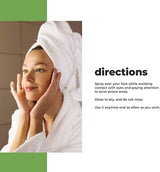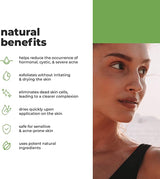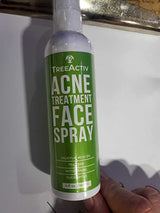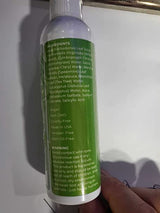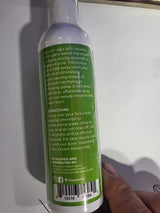 Acne Eliminating Face Spray
Nourish your skin instantly with all-natural ingredients that are quickly absorbed to eliminate acne and clear harmful bacteria. TreeActiv Acne Eliminating Face Spray tones skin and reduces oil production without over-drying or irritating pores.
The refreshing effect of our facial mist is a result of our blend of natural extracts and herbal waters. Salicylic Acid is one of acne's greatest enemies. When applied, Salicylic Acid is known to increase the moisture in your skin and loosen the substance that makes skin cells stick together. This allows you to rid yourself of excess or dead skin cells, thus unclogging pores and leaving no opportunity for bacteria to thrive and acne to form.
The refreshing, rejuvenating, and toning effect of our acne spray is also the result of ingredients like Lemongrass Water, Sandalwood Water, and Witch Hazel. Lemongrass Water is known as an effective cleanser with a high iron content that promotes healthy, smooth skin, while Sandalwood Water has antiseptic, anti-inflammatory, and astringent properties that diminish the appearance of acne. Witch Hazel is prized as an anti-aging and anti-acne ingredient that improves complexion and skin firmness.
We at TreeActiv pride ourselves in offering personal care solutions that are safe and nature-powered while creating the least possible impact on the planet. The ingredients in our face mist are farmed and harvested from the Earth so that they do not become harmful to the environment when they return to the Earth.
It's also thanks to the natural components of our facial spray that you can nourish your skin without exposure to irritants and potentially harmful chemicals. Our Acne Eliminating Face Spray is non-GMO, cruelty-free, paraben-free, palm oil-free, and SLS-free. We've crafted this skin spritz with your safety and wellness in mind.
How It Helps Your Skin
Refreshes Skin Throughout Your Day
Cleanses & Unclogs Pores
Adds A Protective Layer
Moisturizes & Cools Skin
Fights Acne-Causing Bacteria
Revitalizes Your Complexion
Flushes Away Dirt & Excess Oil
Helps Prevent Acne Breakouts
Domestic orders:

Orders will be shipped from our warehouse in Florida.

International orders: Available for a flat rate. We cannot be held responsible for any import duties.
Please allow up to 3 business days for us to process, pack, and ship your order.
Orders are shipped out Monday - Friday, excluding public holidays.

Orders under 1lb will be shipped by USPS first class post. Shipments over 1lb will be shipped by USPS Priority post. Shipments over 3lbs will be shipped by UPS Ground.

You can also choose expedited shipping for any order weight.

Have any questions? See our Frequently Asked Questions.
Free shipping does not apply on Isopropyl Alcohols 16 fl oz and 32 fl oz.
Have a specific question? Email us by visiting the Contact Page.
FIND YOUR SOLUTION GUARANTEE
At TreeActiv, we are confident our natural products will produce remarkable results, which is why we back them with a 100% Lifetime Guarantee. If you're ever dissatisfied, message us for a full refund & keep the product as our gift.
Get more information about shipping rates, schedules, methods, restrictions, and International Shipping. 
Have any questions? See our Frequently Asked Questions.
Have a specific question? Email us by visiting our Contact Page.
FREQUENTLY BOUGHT TOGETHER